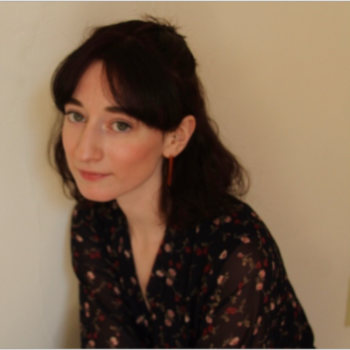 regan@pennfuture.org
412-456-2781
Annie focuses her work on promoting clean energy in the Greater Pittsburgh Area. PennFuture's Clean Energy Pennsylvania is a program designed to accelerate the use of renewable energy and energy efficiencies at the community level throughout Pennsylvania. This program is being developed and piloted in Pittsburgh, and leverages the hunger of communities to self-determine a clean energy future.
With her new role, Annie will utilize resources such as papowerswitch.com and PennFuture's partnership with Solar United Neighbor's Allegheny Solar Co-Op project to local communities as well as working extensively within the Swissvale, Braddock, and Wilkinsburg to produce clean energy projects.
Annie previously worked as PennFuture's Western PA Outreach Coordinator, working with the Breathe Collaborative to reduce air pollution in the region. Her work involved community and coalition outreach around stormwater management, renewable energy, environmental enforcement, and sound environmental policy.
Prior to joining PennFuture, Annie was a policy intern for American Forests and the environmental legislative intern for the office of Senator Robert Casey, Jr.
She earned an interdisciplinary bachelor's degree from American University (AU), majoring in Communications, Legal Institutions, Economics, and Government (CLEG) with a minor in Spanish.
Annie, a Pittsburgh native, enjoys hiking, photography, and spending time with her cat, Lionel.