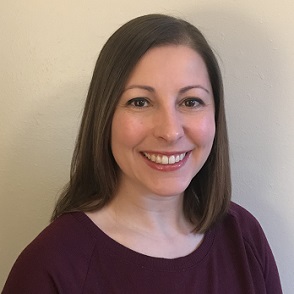 814-790-2977
Sarah is the Campaign Manager for Clean Water Advocacy in the Erie office. In this role she manages the Our Water, Our Future campaign advocating for clean water in the Lake Erie Watershed.
Sarah earned her B.S. and M.S. in Zoology at Michigan State University. She credits her undergraduate experience in Lyman Briggs College for teaching her the complexity of science, technology, and social issues. As a graduate student in the Ecology, Evolutionary Biology, and Behavior program, Sarah continued to explore the interdisciplinary nature of biology with a focus on ecology.
Prior to joining PennFuture, Sarah was the Chairperson of the Biology Department and Co-Director of the Environmental Science program at Mercyhurst University. She also previously served as the university's Sustainability Officer. In that role, Sarah oversaw university efforts toward sustainability, including energy benchmarking, and chaired the Green Team and Sustainability Fund Review Board.
Sarah has extensive experience working with community organizations, including Keep Erie County Beautiful, Erie2030 District advisory committee, the Children's Water Festival planning committee, and the executive committee of Northwest Pennsylvania Chapter of Sigma Xi. Previously, Sarah led Adopt-a-Beach and International Coastal Cleanup teams and conducted a cigarette litter prevention program at Presque Isle State Park.
Sarah is a lifelong resident of the Great Lakes Region. She grew up in Michigan where her love of the outdoors began. She has fond memories of walks in the woods and camping at Ludington State Park. Sarah and her family moved to Erie in 2008. They have enjoyed the Erie area, especially the beautiful Presque Isle State Park. Sarah's experiences have shaped her view that people can live productive, happy, and sustainable lives only when they are respectful and mindful of the world around them.